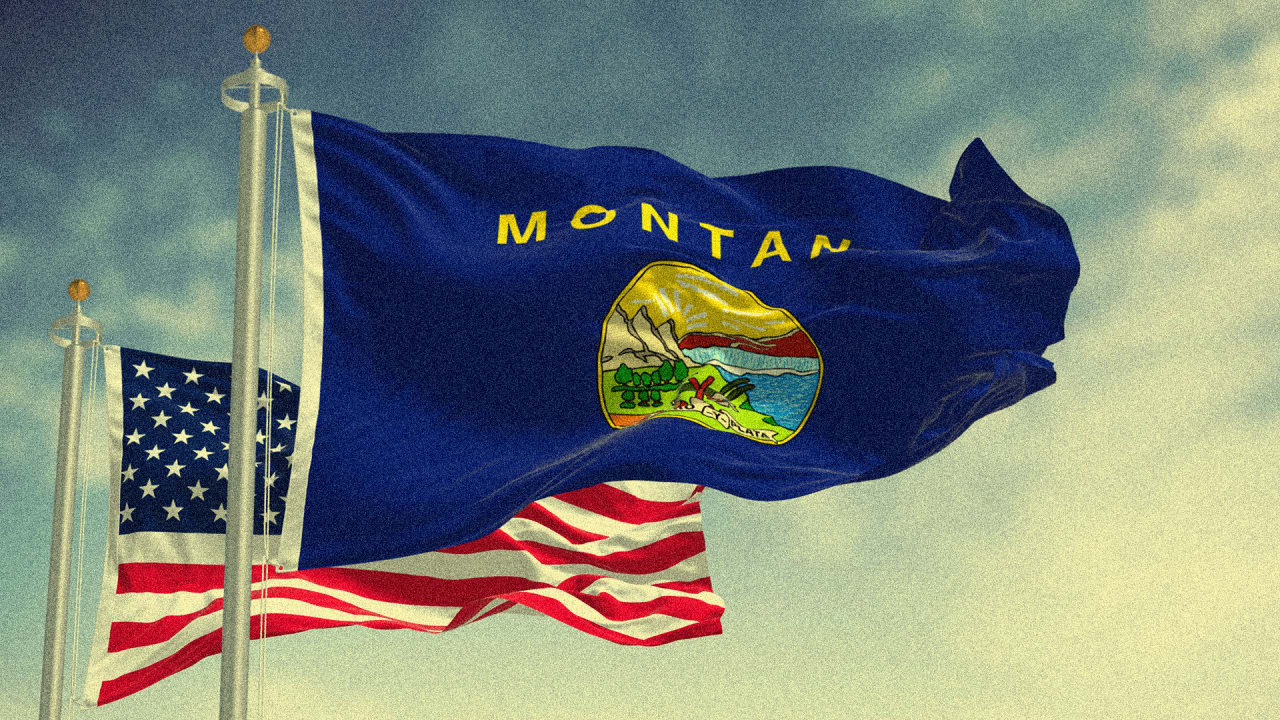 Billings, Montana, local Jonah Prill never would have pursued a music career in Nashville if it weren't for TikTok.
In the end of 2019, Prill decided on a whim to create a TikTok account and start posting videos offering cultural commentary, life musings, and original songs. In the time since, Prill was able to garner a following of over 800,000 and launch his music career. 
"It's opened a lot of doors," Prill says—namely, advancing to the semifinal round of the NBC show American Song Contest. 
But for Prill, as with any other TikTokers in Montana, the future is precarious. On April 14, Montana became the first state to approve a full ban of the social app. The ban, which was passed by the Montana House of Representatives by a vote of 54 to 43 and is now awaiting approval from Republican Gov. Greg Gianforte, follows a growing rift between China and the U.S., with the latter arguing that the app may be sharing information with Beijing.
Of course, it will be difficult to enforce a ban of this nature, especially when it's confined to just the state of Montana. Simply using a VPN could present a workaround for the ban, says Celine Chai, a social media analyst and cofounder of marketing agency NinetyEight. "I feel like today, we're signing up for stuff knowing that our information is going to go to who-knows-where," Chai says. "Personally, as a user, I already know that that's a problem, but I would rather be able to use TikTok or Instagram or whatever social media apps."
(TikTok did not respond to Fast Company's request for comment, but a company spokesperson released a statement last month that said: "We will continue to fight for TikTok users and creators in Montana whose livelihoods and First Amendment rights are threatened by this egregious government overreach.")
Should Gianforte sign the ban into law—which he's expected to do, once he's implemented some changes to it that seek to broaden its scope to include any social media app that provides certain data to foreign entities—TikTok could face fines for continuing operations in the state. 
Gianforte's move to broaden the scope of the legislation is a marker of the potential legal ramifications the ban would face, says University of Montana journalism professor Lee Banville. By framing the ban as a "security-related piece of legislation" rather than specifically targeting the app, Banville says, Gov. Gianforte is likely trying to get ahead of any potential lawsuits. 
"Basically, this is the state stepping in and sort of saying that, due to the security concerns, the social media application needs to be silenced because of the way that company operates," Banville says. 
Banville says he hasn't seen much public polling yet on the ban, as it's still early in the process, but he does think the Governor's changes to the ban likely signal his willingness to sign it into law once those changes are implemented. After that, he says, there'll be both an immediate effect on people who use the app for business reasons and a long-term effect in the form of political backlash from those who view it as government overstep. 
"There's sort of an echo effect that'll be interesting to see," says Banville. "Do young people who really use the application to an enormous extent see the state as protecting them, or do they see them as interfering with what they feel like they ought to be allowed to do?"
Yet Prill, for his part, remains optimistic. Even if the ban does end up being signed into law by Gianforte, he says there's always going to be a new social media platform to share his music. 
"Where are all those people going to go who are scrolling on TikTok? Facebook, Instagram, YouTube—they're going to go somewhere else. They're not going to stop scrolling, you know?" Prill says. "If TikTok gets banned, I think we'll be okay."